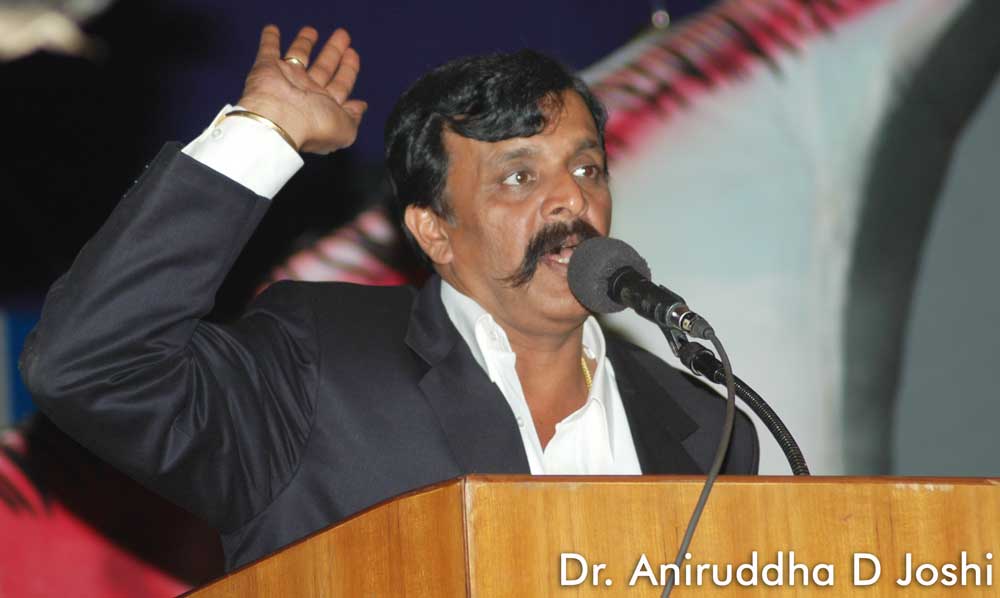 M.D.(Medicine) and Consulting Rheumatologist

Executive Editor of the widely read Indian daily – Pratyaksha

Fondly called "Aniruddha Bapu' by millions and millions of his followers.

He claims to be a simple common human being but millions consider Him as their Mentor, Father, Sadguru and true friend.

His pen has touched almost every subject, relating to the upliftment of human, moral and social values, as well as balanced well being of the human race.

His observations and studies of international political and social status have concluded in the form of this book; a book that informs as well as forewarns of the turmoil and chaos in the near future, all over the world.

His words depict and predict through the mist and dust of enmity, terrorism and wars driven by human greed.

At the same time, he gives clear cut, clean and precise directives and solutions to safeguard humanity.