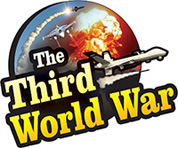 Washington: "There is a 21% chance of collapse, in the next 12 months. While a 33% chance of an economy collapse was expected in the next decade. Thus, turning a blind eye to threats in the future would be stupidity", the group called 'Fortitude Ranch' has been cautioning all by indicating the forthcoming dangers. While the 'Fortitude Ranch' Founder and CEO, Drew Miller has revealed that the 'Doomsday Bunkers' are highly demanded by the senior US authorities.
'Fortitude Ranch' is a community currently preparing to help survive any type of disaster that may occur in the future. The Founder of this community, Drew Miller is a retired US Air Force Colonel and former Intelligence officer. It is being claimed that the bunkers are being constructed underground and can sustain the worst disasters. Miller has revealed the senior authorities in the intelligence agency and other departments in Washington, are highly demanding the bunkers. Although, 'Fortitude Ranch' has refused to disclose the names of their customers, Miller revealed that the senior officials from CIA, Defense Intelligence Agency and FBI are involved.
A few newspapers from the western countries, have reported this story. Several questions are being raised. 'What is it that the US intelligence and senior officials of other departments are aware of, that others are absolutely clueless about? While some have posed the question, 'Has the 'Third World War' already begun?'. A discussion started over the US-based senior officials to have begun this struggle in order to save themselves after gaining knowledge of war. One of the authorities of Fortitude Ranch disclosed this information on the condition of not revealing the official's name.
The possibility of disorder in the United States, fear of collapse of the economy, loss of law and order or natural calamity, cannot be denied. The 'Fortitude Ranch' bunkers can provide security in such cases. It is being said that an underground bunker or colony, similarly a guard tower, can accommodate from 50 to 500 people. Currently, one bunker is ready in the US capital of Washington, while the plan for another is ready. Drew Miller stated that a bunker is under construction in the US state of Colorado.
In the meantime, considering the possibility of the Third World War and its resultant destruction, information of the wealthy and influential people across the world having constructed the Doomsday Bunkers to safeguard themselves, has surfaced on many occasions. At the same time, it was evident that there was also a surge in the demand of such bunkers. It now appears that the news about 'Fortitude Ranch', has only served as an addition to the speculations.
(Courtesy: www.newscast-pratyaksha.com)