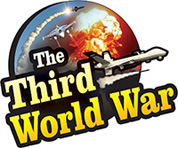 Beijing/Washington: By imposing $30 billion tariffs on Chinese exports to the US, President Trump has intensified the trade war amongst the two countries. President Trump has ordered to file a lawsuit at the World Trade Organisation (WTO) against China for violating and stealing the intellectual property (IP) of US firms. China has strongly retaliated by stating that they are not afraid of the trade war with the United States and announced imposition of tariffs on 128 US products, signalling to take stern actions in the future.
"This is just a 'First of many'. The US-China trade deficit is the largest among any of the countries in the history of the world and it has gone beyond control. As per Section 301 of Trade Act, the tariffs against China can amount up to $60 billion. However, this is still an insignificant part of the trade deficit. The United States had warned China to reduce the trade deficit by $100 billion. At this stage, the United States is compelled to impose a duty of 25% or more on the Chinese products", said President Trump while openly declaring a trade war against China.
President Trump accused China for the theft of US's intellectual property (IP) and stealing the American companies by causing a loss of hundreds of billions of dollars to the US. Trump has approved and directed the administration to file a lawsuit at the WTO against this and also to highlight the disapprovals of Chinese investments in the US.
China has responded sharply to the US announcements of imposing tariffs against their goods. China's Commerce Ministry issued a notice and indicated announcing tariffs the US exports. These imports would comprise of 128 US products like fruits, aluminium and meat.
Chinese Foreign Ministry spokesman Hua Chunying, in a press conference expressed extreme resentment over the US decision on trade tariffs. In a strong response she said, "China does not want a trade war but, is not afraid of one either. China is prepared and capable of protecting its interests. The US would have to pay a heavy price for this'.
(Courtesy: www.newscast-pratyaksha.com)