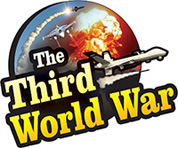 Damascus: 37 people were killed in the Russian air attacks on 'Eastern Ghouta' near the Syrian capital of Damascus. The local groups informed that there are children and women among the dead and about 80 people were injured in the attack. As this attack was carried out even before an imposition of ceasefire, the possibility of stopping the conflict in Eastern Ghouta has been ruled out.
The Russian fighter jets carried out a massive attack on the town of 'Arbin' in 'Eastern Ghouta' region on Thursday night. Some underground colonies were targeted in the attack. Approximately 100 to 125 citizens had taken shelter in one of these colonies. Women and children lost their lives on a large scale in the attack here. The fire that started in this colony, spread to other colonies and many people were injured due to this, said the local groups.
Syria and Russia have carried out massive attacks on Eastern Ghouta near the capital city of Damascus since the last few months. It is said that more than 1200 people have been killed in these attacks. President Bashar al-Assad has been making aggressive moves to gain control of Eastern Ghouta and these attacks are considered to be a part of the same effort. The anti-Assad rebel groups have been cornered because of the continuous attacks and some of these groups have started discussions to break out of this situation.
The ceasefire was to be imposed from Thursday night as per the discussions. Syria and Russia have given clear indications to the rebel groups in Eastern Ghouta by carrying out massive attacks before the start of ceasefire. It was noticed that a limited ceasefire was observed to allow one rebel group and the civilians under their control to vacate the area.
The United States and its allies are accusing Syria and Russia of violating the ceasefire. The allegations of chemical attacks against the Syrian government are also intensifying. The United States and allies are demanding strong action by the UN Security Council against the Assad regime. However, Russia has dismissed the allegations by the western countries by saying that the Syrian army was acting against the rebels.
(Courtesy: www.newscast-pratyaksha.com)