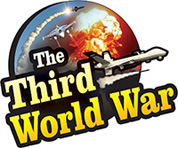 Washington/Moscow: The number of countries that have expelled the Russian diplomats has reached 25. British Foreign Secretary Boris Johnson has claimed that it shows the despair and disappointment felt by the international community towards Russia. There has been a predictable reaction from Russia as its Foreign Minister said, 'The pressure by the United States is the reason behind these expulsions of Russian diplomats'. Sergei Lavrov also said, 'This goes to prove that very few countries in the world are independent in the true sense of the word'.
It was revealed that former Russian spy Sergei Skripal and his daughter Yulia, were poisoned with a 'Nerve Agent' in Salisbury, Britain on March 4th. The UK had claimed that Russia was behind the attack and warned of a stern action. On 14th of March, British Prime Minister Theresa May announced the expulsion of 23 Russian diplomats. Subsequently, the United States and the European Union had expressed firm support to Britain after this incident.
The European Union (EU) took the decision to recall its envoy to Russia after a meeting with the UK. Thereafter, the United States decided to take action against Russia, accepting that Russia had a hand in the incident in the UK. The United States leadership had taken an insistent stand that the European nations should also announce stern actions against Russia.
Against this background, the action against Russia on Monday is the biggest decision ever in the political history of the world. A total of 25 countries after the UK which includes the US and the European nations, have already expelled Russian diplomats and a whooping 140 of them are to be sent back.
These countries include 21 European nations of France, Germany, Italy, Poland, Czech Republic, Lithuania, Denmark, Netherlands, Spain, Estonia, Croatia, Finland, Hungary, Latvia, Romania, Sweden, Albania, Norway, Macedonia and Ireland. Other than the European countries, Canada, Australia and Ukraine have also expressed support for the UK and expelled Russian diplomats. Portugal, Austria and Greece have expressed support to the UK but, have refused to expel the Russian diplomats. While China and Turkey have also refused to act on the political level.
There have been strong reactions against the large scale expulsion of Russian diplomats and Russia has accused the United States of using pressure tactics for these actions. Russian Foreign Minister Lavrov has claimed that the United States had exerted excessive pressure and blackmail to attain this. Also, there would be a 'Tit for Tat' reply for this collective action, warned Russia.
(Courtesy: www.newscast-pratyaksha.com)