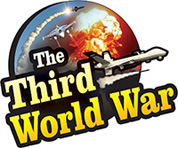 Beijing: Talks about North Korean Dictator Kim Jong Un going on a secret visit to China had started on Sunday. But China and North Korea have revealed the details of this visit by making a formal announcement. Chinese President Xi Jinping has declared that North Korea is willing to stop the nuclear weapons development program.
As per the information published by the Chinese government officials, the North Korean Dictator was on a three day visit to China. Kim Jong-Un entered China in his special 'Armoured Train' late on Sunday night. The sudden entry of this train used by the North Korean Dictator, in China, had created a whirlwind of reports about the 'Un' visit to China. But North Korea announced that a high level delegation of North Korean officials travelled in this train to China. The Communist regime in China had avoided commenting about this until Tuesday.
But China released the details of Dictator Un's Chinese visit after the train left for North Korea. This was the first foreign visit of Kim Jong-Un, since assuming power three years ago. The Chinese President informed that there were discussions about the nuclear weapons program and the meeting of the United States President with Kim Jong-Un in this visit. President Jinping claimed that North Korea is keen on stopping the nuclear weapons program and meeting with the United States President Donald Trump.
Chinese President Jinping announced, "Just because of a solitary incidence in the past, the military cooperation between China and North Korea will not be affected. China is willing to work with the North Korean comrades even today." After this historic meet, President Jinping also confirmed the ties between the neighbouring countries to be as strong as they used to be. But North Korea has avoided commenting about the visit.
Meanwhile, US President Donald Trump has welcomed the meeting between Jinping and Kim. President Trump said that the Chinese President had informed him about this visit. 'The North Korean Dictator is keen to meet me and I am also willing to meet him. But the United States cannot make concessions for North Korea as of today. The United States will continue to maintain the pressure of sanctions on North Korea,' announced Trump. The White House had announced a few days ago that the sanctions on North Korea will not be withdrawn unless and until some positives emerge from the meeting between President Trump and Dictator Kim.
(Courtesy: www.newscast-pratyaksha.com)