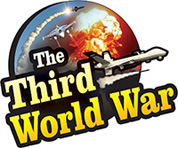 Moscow: Russian President Vladimir Putin will be reaching the Turkish capital Ankara for a discussion with Turkey and Iran about the Syrian crisis. Participation of the Russian President in this tripartite talk has attracted the attention of analysts the world over in view of the escalating Syrian crisis, Iranian nuclear program and the Israel and Palestine dispute. A reflection of the unification of Turkey, Iran and Russia is seen in this tripartite meeting at a time when there is a political war sparked between Russia and Britain and the United States.
The tripartite discussion on the Syrian issue between Turkey, Iran and Russia will be starting from 4th of April. Russian President Vladimir Putin and Turkish President Erdogan will have bilateral talks one day before this. These tripartite talks and the discussion between the Russian president and the Turkish president gain importance against the background of the explosive situation in Europe and the Middle East. There is a political war sparked between Russia and Britain, the United States and the western countries over the poisoning of former Russian agent Sergei Skripal in Britain. The serving and former British officers have been warning that Russia may target Britain at any point in time. The British Defence Minister has also warned that this political war may escalate into the third world war.
It is seen that Russia is intensifying its military movements along with political manoeuvres. There has been a considerable increase in the Turkish aggression since the past few weeks and Turkey has openly threatened Israel and also European countries like France. Turkey had threatened to attack a city like Manbij in spite of the United States army being deployed there. It has also been propagating the plan to unify the Islamic countries to attack Israel. Behind this Turkish aggression is a clear indication of a firm support from Russia. The visiting Russian President is also scheduled to inaugurate the Turkish nuclear plant. This matter indicates that the co-operation between the two countries has become stronger and more extensive.
While the cooperation between Russia and Turkey is on the rise, Iran has become an important contributor to this military partnership. The co-operation from Iran that dominates Syria, Iraq, Yemen and Lebanon to Russia and Turkey at the same time, can prove to be an important matter. In all probability, the united position taken by these three countries about Syria will prove to be a huge challenge in front of the United States and its allies. John Bolton, the recently appointed National Security Advisor for the United States, had claimed that Russia is also included in this 'Axis of Evil'.
Against this background, the experts have been seriously watching these discussion between Russia, Turkey and Iran as this could be the beginning of the new chain of events in the Syria crisis.
(Courtesy: www.newscast-pratyaksha.com)