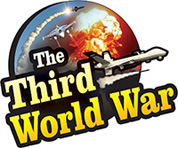 Moscow: 'As the Chinese Defence Minister, I have come to visit Russia and through it we want to show the solid cooperation between the Russian and Chinese defence forces to the world. In the current times, its importance has grown and when there is a conflict brewing between Russia and the United States, we want to let the United States know that China is firmly standing behind Russia', declared the new Chinese Defence Minister 'Wei Fenghe'.
The 'Moscow Conference on International Security' (MCIS) has been organised in Russia and defence ministers of many countries are attending it. Chinese Defence Minister Fenghe also is in Russia and he met the Russian Defence Minister 'Sergei Shoigu'. Fenghe said that he is in Russia to deliver a message from Chinese President Xi Jinping. The Chinese Defence Minister informed that modernisation of the Russian and Chinese armies and cooperation against the United States are the two messages that he will be carrying to the conference. Fenghe said 'I am visiting Russia to show the international community the joint efforts for modernisation of the Chinese and Russian military and the military cooperation'.
'In view of the current political and financial boycott on Russia and the military incitement by the United States, the China-Russia military cooperation stands firm. I am visiting Russia at this time to express our support for Russia against the conflict with the United States', claimed Fenghe.
Fenghe aimed at the United States by saying that China and Russia are facing the same threats at the international level. The Chinese and Russian position on the international issues, is the same and this cooperation will continue in the future as well, said the Defence Minister. Fenghe, who has become the Defence Minister just two weeks ago, has issued a warning to the United States in his first Russian visit and demonstrated that their anti-US stance has become stronger.
Although, the United States and Russia have been fighting a political war and while there may be tension between the two countries, there is also a trade war going on between the United States and China. Therefore, against the background of the trade war, China adopting an aggressive stand with Russian support, is a natural outcome.
(Courtesy: www.newscast-pratyaksha.com)