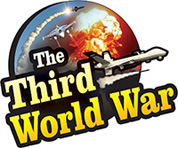 Jerusalem/Washington: Israel showered vitriolic criticism on Syria saying that "the chemical attack on 'Douma' confirms that 'Assad is the angel of death' and also responsible for the genocide in Syria". The United States should take a serious note of this and attack Syria, demanded Israel. Supporting the action in Gaza as being a self-defence measure, Israeli leaders have insisted that instead of unnecessarily paying attention to Gaza, the international community should take the situation in Syria more seriously. The Israel Defence Minister warned that if need be, Israel will take action in Syria.
It is revealed that the Syrian army used chemical weapons in their attack on Douma in Eastern Ghouta, killing 70 people. Although, the Syrian regime has denied the reports, the international community including the United States and Israel as also the local groups have confirmed the report of chemical attacks. The local groups have also published images related to the attack. The human rights organisations in Syria have claimed that the 'Chlorine Gas Rockets' were used by the Syrian army, once again.
The United States had issued a stern warning that if the Syrian regime resorted to chemical attacks even once more, the United States would attack Syria. By pointing this out, the Israeli leaders are demanding a military action by the United States against Syria. 'The international community appears to be looking at the civilian killings in Syria, very casually. Whereas, the action by Israel army taken in self defence that caused the Palestinian deaths, is coming under severe criticism', Avigdor Lieberman criticised the international community in these words.
The Israeli Defence Minister had expressed deep regret about the announcement made by US President Trump about the withdrawal of the US troupes from Syria. Trump should have consulted Israel before taking such a decision, snapped Lieberman. He said, 'Israel is capable of facing the threats on its northern and southern sides at the same time' and indicated an action against Syria.
Israeli Public Security Minister Gilad Erdan, Construction Minister Yoav Galant, opposition leader Isaac Herzog and the Sephardi Chief Rabbi of Israel, Yitzhak Yosef have also denounced the chemical attacks in Syria and have demanded a direct military intervention by the United States. Israeli Public Security Minister Gilad Erdan expressed hope that the United States would attack the Syrian regime soon. Gilad Erdan also said that the chemical attack on Douma demonstrated the necessity of increased deployment of the US military in Syria.
Israeli Construction Minister Yoav Galant made an aggressive demand to target Bashar al-Assad with his words, "Assad is the angel of death and the world will be a better place without him". Opposition leader Isaac Herzog appealed to the United States to carry out a decisive attack on Syria.
There are allegations of the Israeli fighter jets having carried out attacks on the city of Homs on Monday. However, Israel who had demanded a United States attack on Syria, appears to have remained silent against the said allegations.
(Courtesy: www.newscast-pratyaksha.com)