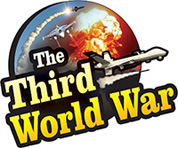 Tehran: Israel had carried out air strikes in Homs in Syria targeting the military base there, on Monday. Seven Iranian soldiers are believed to have been killed in these attacks. Iran has reacted to this and the Iranian supreme religious leader Ayatollah Khamenei has said that Israel will be severely punished for this act.
The senior advisor to the Iranian supreme religious leader Ayatollah Khamenei, Ali Akbar Velayati was in Syria on Tuesday and he also visited the Homs military base. While speaking at this time, Velayati warned that Israel will have to pay a heavy price for the death of seven Iranian soldiers. Velayati said that the soldiers sacrifice will not be in vain and Iran will take a strong action against Israel.
Israel has already increased the level of military preparedness, in view of the possible Iranian action. Only a day ago, Israeli Prime Minister Benjamin Netanyahu had warned that all who betrayed Israel will be punished. Israel has increased the level of alertness in consideration of the possibility of an Iranian action, as per the published reports.
The media in this country has reported Israel to be on high alert as of now.
(Courtesy: www.newscast-pratyaksha.com)