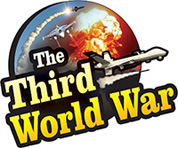 Jerusalem: Israeli army carried out attacks in Gaza and destroyed 'military tunnels'. The Israeli army claimed to have destroyed these tunnels with a special technology without invading the area. All the tunnels in Gaza will be destroyed by the year end, announced Egvidor Liberman, the Israeli Defence Minister.
The Israeli tanks have already been deployed near the border to retaliate against the rocket attacks originating from the Gaza Strip. There were reports of the Israeli fighter jets carrying out attacks in the border areas of Gaza Strip. But the Israeli army has attracted the attention of the experts with the announcement of the use of advanced technology to destroy the bunkers in Gaza.
Spokesman of the Israeli army Lieutenant Colonel Jonathan Conricus informed that a new technology has been used to destroy the military tunnels in central Gaza. The army Spokesman clarified that the new technology was used to locate the tunnels in the Gaza Strip. Similarly, 'This attack was carried out from within the border. A certain compound was used to render the army tunnels in Gaza useless,' said Conricus. He did not specify as to what compound was used.
This is the fourth major tunnel in Gaza, destroyed by Israel in the last six month. The longest tunnel from the Gaza Strip to Egypt, passing through Israel, was destroyed in the month of January. Israel has claimed to have destroyed one more tunnel, other than these army tunnels, in the last twenty-four hours. As per information by the Israeli army, the said tunnel was destroyed by the Israeli air attacks.
Israeli Prime Minister Benjamin Netanyahu has declared, 'Israel has adopted a policy to destroy tunnels used by the terrorists, posing a threat to the Israeli security and will continue to be firm on the policy'. The Israeli Defence Minister Liberman strongly supported the action to destroy the tunnels in Gaza. Liberman also warned that Hamas should invest its money for the welfare of the people instead constructing the tunnels as none of the tunnels will be in existence by the end of the year'.
Meanwhile, Hamas has said that no military tunnel had been destroyed, refuting the Israeli allegations. Hamas spokesman 'Fawzi Barhoum' claimed that Israel cannot deviate the Palestinians from their objectives with such attacks. The Hamas spokesman also stated that Israel will be responsible for the attacks in Gaza Strip and also the consequences of these attacks. Hamas is claimed to have built around 100 tunnels in the Gaza Strip. In the previous Israel-Hamas war, the Israeli army is said to have destroyed 31 tunnels out of these.
(Courtesy: www.newscast-pratyaksha.com)