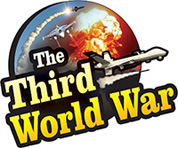 Jerusalem: It was past midnight and before daybreak on 5th September 2007. A squadron of Israeli 'F-15' and 'F-16' fighter jets took flight towards Syria. These fighter jets carried out a formidable attack on 'Deir al-Zour' in Syria. After firing 18 tonnes of explosives, the Syrian nuclear plant 'al-Kibar' was destroyed before commissioning. On the next day, the attack was reported in the media but, Israel neither confirmed nor denied the attack at that time.
After almost 10 years of the attack, Israel has accepted the responsibility for it. Israeli Defence Minister Avigdor Lieberman has clearly indicated that this was a warning for Iran. The Defence Minister issued a stern warning to Iran saying that, 'The enthusiasm and the motivation of Israel's enemies is on the rise since the last few years. At the same time, the enemy should remember that the capabilities of the Israel Defence Force (IDF) and the intelligence agencies have also increased. All the Middle Eastern countries would do well to internalise this equation'.
While issuing this warning to Iran, Defence Minister Lieberman strongly justified the 10 year old decision. 'Israel can learn a lesson from the 2007 decision, even today. The historical and courageous decision only goes to prove that the Israeli security cannot be compromised in any way. Israel should prioritise only its national interest; all the decisions and the necessary action should be based only on that. If Israel would not have attacked at that time, we would have had to face a nuclear-armed Syria today', warned Lieberman.
The Israeli Intelligence Minister, Yisrael Katz has supported Lieberman's statement. 'The declassification of the details of the 2007 attack is indeed a warning to the enemies of Israel. The decision taken 11 years ago, resulted in destruction of the Syrian nuclear project and gave a stern message to Israel's enemies. We will never allow countries like Iran which pose a threat to the very existence of Israel, to acquire nuclear weapons', Katz used such aggressive language to openly warn Iran.
Israeli Army's Chief of Staff Lieutenant General Gadi Eisenkot also warned that the 2007 attack was a message to the current as well as the future enemies of Israel. Although, Israel has accepted the responsibility for the 2007 attacks on the Syrian nuclear site, the information had already been revealed in the United Stated and the Western media. In his autobiography published in 2010, former United States President George Bush has mentioned about talking to the then Israeli Prime Minister, Ehud Olmert regarding the operation in Syria.
(Courtesy: www.newscast-pratyaksha.com)