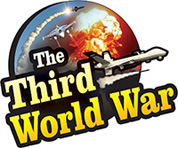 Mogadishu: The 'Al Shabaab' militant organisation carried out a dreadful attack on the 'African Union' army base in Somalia on Sunday. 'Al Shabaab' has claimed to have killed 59 soldiers in this attack. Officials of the African Union have refuted the claim and said that 22 terrorists were killed in the retaliatory action.
The African Union peace keeping mission force has a base at 'Bulamarer', approximately 130 kms from the Somalian capital Mogadishu. 'Al Shabaab' carried out two powerful blasts outside the base at around 9.00 am in the morning. The blasts were followed up with a strong attack by the Al Shabaab terrorists. There were nearly 80 terrorists involved in the attack, said the army officials.
Units of Somalian army and the 'African Union' had attacked the 'Al Shabaab' bases in 'Lower Shabelle' on Saturday. Al Shabaab's attack on the 'African Union' base is claimed to avenge these attacks. During these attacks, large quantities of arms and ammunition have been ceased from the 'Al Shabaab'.
Since the last few years, the United States has been carrying out drone attacks against the terrorist organisations and has supplied defence equipment in large quantities to the local armies. According to the analysts, the terrorist organisations have been weakened by this and therefore they are carrying out attacks on the military bases to prove their existence.
(Courtesy: www.newscast-pratyaksha.com)