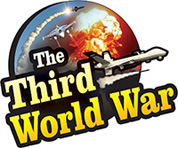 Jerusalem/Gaza: The second stage of the anti-Israel movement, 'March of Return', initiated by the terrorist organisation, Hamas, along with other Palestinian groups was started on Friday. Thousands of Palestinians tried to march towards the Israel border once again. Before the new protests started on Friday, Israeli troops opened fire from across the border in which one man was killed, taking the death toll in the protests to 22. Defence Minister of Israel, Avigdor Lieberman, had warned before the protests started on Friday that they will fire at the protesters who do not follow rules.
Hamas have called upon the Palestinians to join the protests against the land confiscated by Israel in the war of 1976. Hamas claimed that about one hundred thousand Palestinians have joined the protests that started last week. Israel has taken an aggressive stand against these protests and its leaders and officials have accused that this is a plot by Hamas to carry out attacks. Israel has stationed 100 snipers of the "Special Forces" along the border to thwart this plot.
The stand taken by Israel and the action it has initiated against these protest has been strongly criticised on the international stage. The United Nation has warned Israel to be more careful. At the same time, it has called for an independent investigation into the last week's action taken by Israel. However, the United States supported Israel in this case and criticised Palestinian leaders.
US Special Envoy Jason Greenblatt slammed Palestinian leaders for sending protesters including small children straight to the Israel's border. At the same time, the US Envoy advised protesters to keep away from 500 meters buffer zone for their protests and not charge towards the fence.
Meanwhile, reports of Israel using fighter planes to target the protesters near the border have emerged. Israel claimed to have taken this action because these Palestinian protesters near the border were armed.
(Courtesy: www.newscast-pratyaksha.com)