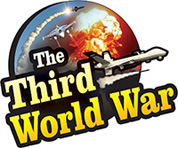 Washington – Mike Pompeo, the current CIA chief who has been selected as the Secretary of the Department of State, reprimanded Russia with these strong words, 'Russia has become reckless because of the liberal policies adopted by the United States with respect to the Russian aggressive activities. But now, the days of these liberal policies are over'. President Trump had issued a stern warning to Russia about the use of 'Smart Missiles' in the Syrian conflict. Following this, Pompeo took an open stand during the hearing in the United States Congress that the United States' stand on Russia will be only be aggressive in the times to come.
President Trump's excellent relations with the Russian President, Vladimir Putin was very well acknowledged after Trump took charge of the office. But in the last one year, barring a few times, President Trump has always taken an aggressive stance against the Russian activities. In the last week itself, the United States administration under the leadership of President Trump had imposed sanctions targeting the close associates of President Putin. These sanctions are said to be the strictest sanctions against the Russian government.
United States has consistently criticised Russia and Iran over the Syrian issue and President Trump has always supported the stand. In this context, this position presented to the United States Congress by Pompeo, one of Trump's trusted officers attracts attention.
'Russia is involved in reckless activities since last many years. The liberal stand of the United States has been responsible for this Russian aggression. President Vladimir Putin will have to pay heavy price for his actions and Trump administration has initiated aggressive moves for this,' this is how Pompeo expressed the hardening of the United States' stance.
'The United States actions against Russia in the recent times are justified and the right message has been delivered- that Russia is a big threat to the United States,' Pompeo justified actions of the Trump administration's in these words. Pompeo also claimed that the decisions taken by the Trump administration is the biggest action against Russia since the Cold War.
(Courtesy: www.newscast-pratyaksha.com)