Tehran – Iran has issued a stern warning to Pakistan who has avoided taking any action against the terrorists infiltrating into its neighbouring countries. 'If Pakistan is not going to act against the safe havens of the terrorists within the Pakistani borders, Iran will carry out surgical strikes on the locations,' warned the Iranian Revolutionary Guards. In the last few days, the terrorists from Pakistan had infiltrated into the Iranian borders and abducted 14 Iranian soldiers. The warning from Iran comes in response to these events.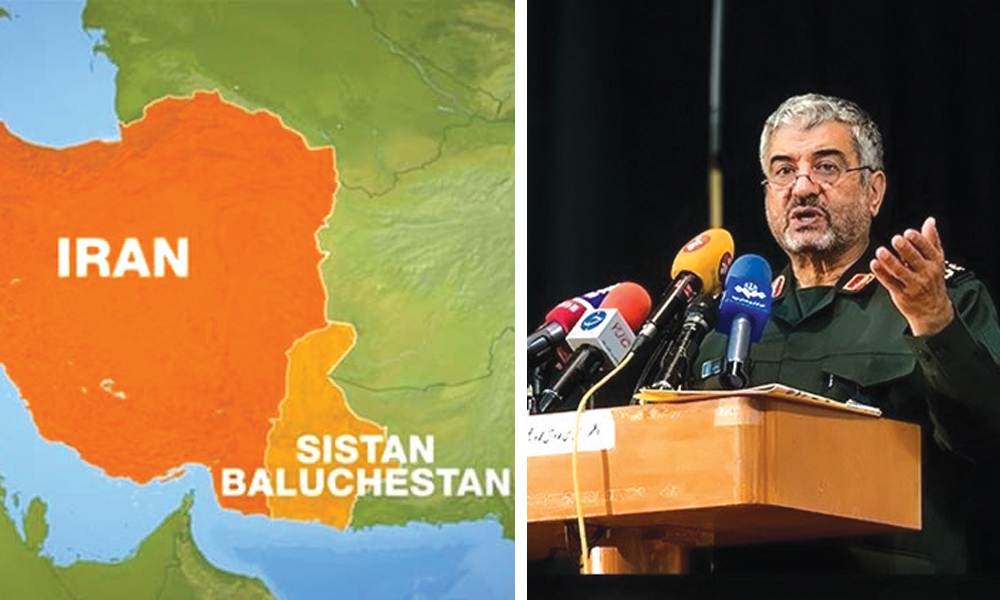 The incidents of abduction of Iranian soldiers from the Sistan-Baluchistan province in Iran, have increased in the last few days. Iran has alleged that the terrorists are abducting the Iranian soldiers patrolling the borders and taking them to their hideouts in Pakistan. Also in the last few days, the terrorists have abducted 14 Iranian soldiers patrolling the border in the Lulakdan region of Iran. As per the received information, the abducted include soldiers of the Revolutionary Guards along with Iranian security personnel guarding the borders.
The terrorist group of Jaish al-Adl has accepted responsibility for the abductions of the Iranian soldiers. The anti-Khamenei terrorist organisation holds a base in Pakistan near the Iranian border. The Pakistan military and the intelligence agencies have knowledge of the safe havens of the terrorists, and yet the country is not willing to take any action against them, accused Major General Mohammad Ali Jafari, a senior commander of the Revolutionary Guards.
'These terrorists enter the Iranian territory from the Pakistani border and abduct our soldiers, and yet the Pakistani military patrolling on the border does not take any action against them. If its military is not going to act against the terrorists, Iran will have to take action for the release of its soldiers,' warned Major General Jafari. The Iranian Foreign Ministry Spokesman, Bahram Qassemi also said that it expected Pakistan to act expeditiously  for the release of the Iranian soldiers.
Meanwhile, there have been instances of Pakistani terrorists abducting Iranian soldiers in the past as well. However, criticising the Pakistani military for turning a blind eye towards the terrorist activities, Iran had carried out an operation near the Pakistani border in the last month. A senior commander of Jaish al-Adl had been killed in the operation.
Click below to express your thoughts and views on this news: