Buenos Aires: President Trump had cancelled the NAFTA agreement with Mexico and Canada, referring to it as the worst agreement in the history of the United States. Albeit another deal in its place was negotiated successfully with the two countries as a result of President Trump's initiative and he later announced about the new independent agreement. Given the G-20 summit recently held in Argentina, Trump's initiative led to the signing of the new US-Mexico-Canada agreement (USMCA). While claims are rife of Trump's trade wars with leading countries of the world, the signing of the multinational agreement becomes a noteworthy development.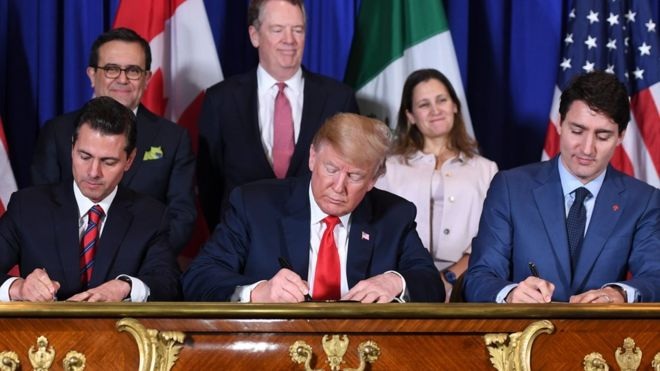 President Trump elaborated on the agreement saying, 'The new agreement is a significant success, and this day would be marked as a historic day. The US automobile industry workers would hugely benefit due to the agreement. Moreover, employment in the sector would stop being outsourced abroad. The agreement provides for protection of Intellectual Property (IP) rights which would likely be a cause of envy for other countries in the world. We have faced many challenges to achieve this.'
Mexico and Canada have welcomed the agreement as well and have claimed that the agreement would create more opportunities and safeguard the rights of the workers. Also, Canadian Prime Minister Justin Trudeau welcomed the agreement saying, 'The agreement would bolster the middle class and open up new sectors for the entrepreneurs'.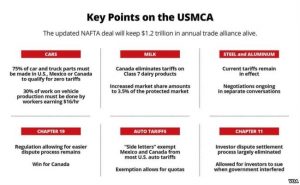 President Trump had consistently criticised the NAFTA agreement which was made between the US, Canada and Mexico. He had alleged that the deal was taking away employment opportunities in the United States and hampering the export sector. Trump had announced that a new agreement would be worked out while claiming that the United States had incurred losses of billions of dollars because of the old agreement.
'Following the refusal of Canada and Mexico to scrap the NAFTA agreement, the United States imposed new tariffs and sanctions against the two countries. The new agreement envisages proper opportunity for the US industry in the Mexican and Canadian markets. Furthermore, the agreement ensures that the US exports to these countries would also increase', the US President had claimed.
The USMCA is considered a victory for President Trump's 'America First' policy. Sources claim that the new agreement bears evidence to the fact that the steps taken by President Trump against China and the European countries concerning trade are justified.
Click below to express your thoughts and views on this news: