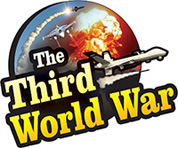 Moscow: 'This is not a cold war between Russia and the UK. This is a real war. If the situation persists, this will be the last war in the history of mankind', was the terrifying warning given by Evgeny Buzhinsky, retired senior officer in the Russian army. This warning coming from a retired army officer who plays an important role in the Russian think tanks, is claimed to be a fresh threat for Britain.
The UK and the United States expelled Russian diplomats. In retaliation, Russia expelled diplomats from the UK, the United States and some other countries. 'Now what next?', asked Buzhinsky. 'The condition today is worse than the cold war', claimed the retired General and said that this was a real war and not a cold war. 'The British coercion and the United States pressure on Russia only go to prove that. If the condition remains the same, this will be the last war in the history of mankind', said Buzhinsky and warned of a holocaust.
Buzhinsky blamed Britain for sparking the war over the case of the former Russian agent Sergei Skripal. He also clarified that Russia was not behind the Skripal poisoning. The retired Russian General stated that 'the matter should have been resolved through discussions, but Britain is not willing for it' and went on to ask, 'What exactly does Britain and the United States want to achieve here?'. During an interview with a news channel, Buzhinsky warned that if the UK and the United States wanted a change of guard in Russia, then this was not the way to achieve it.
'The United States and the UK are making a mistake in recognising the Russian population. Whenever there is an external pressure on Russia, its people firmly stand behind their President and this has been evident previously as well', reminded Buzhinsky. He also blamed the other countries for just blindly following Britain and the United States, and also expressed regret over it.
(Courtesy: www.newscast-pratyaksha.com)