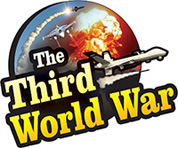 Washington: 'At times the United States will cooperate with Russia. If necessary the United States may even slap Russia. But Russia can never be a friend of the United States,' stated Nikki Haley the US Ambassador to the United Nations explaining the position about Russia. Nikki Haley also indicated harsher actions by the Trump administration against Russia in the near future.
Haley expressed her frank position while speaking at a function organised by a United States university. During the question-answer session, Haley claimed that Russia can never become a friend of the United States. Since the last few days, the United States has initiated a spate of stricter rules for Russia and the Trump administration will continue to reprimand Russia in the same way in the future, she claimed. Haley also warned that unless and until Russia improves its behaviour the United States will not change its policies about Russia.
Meanwhile, she said, 'If Russia behaves like a responsible nation, other countries will support its stands,' blaming that the United States was forced to take action against Russia because of the irresponsible behaviour. Haley had repeatedly criticised the Russian stand on Syria. At the same time, the United States is taking the action against Russia alleging its involvement in the US elections.
The United States had expelled 60 Russian diplomats and agents, blaming Russia for the poisoning of the former Russian agent Sergei Skripal. Referring to this action, Haley claimed that the United States has taken an unparallel harsh stand against Russia, which has never been taken by anyone else.
(Courtesy: www.newscast-pratyaksha.com)