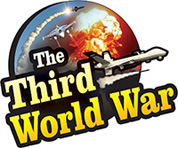 Bern: The NATO and the United States are taking rapid steps to face a possible Russian aggression. At the same time, the non-NATO member countries also are making moves to strengthen its military strength and defence capabilities and Sweden has given indications of 'Total Defence' and 'Total Mobilisation' plans. Under this plan, every Swedish citizen and all the agencies will be prepared for a possible aggression along with increase in the capabilities of the defence forces.
A special commission was instituted for the 'Total Defence' plan in 2017. The commission was given the responsibility to find the ways to prepare the civilian population along with the armed forces to face a possible aggression and other related issues. Against this background, last month the Swedish army submitted a report to the parliament. The report recommended taking the defence outlay of Sweden to $14 billion in the next 15 years.
The Swedish defence expenditure will be increased by $50 Million for the years 2018 to 2020. This includes not only new defence equipment and arms systems but also includes Cybersecurity, Emergency energy machinery, Health services, Safe refuge locations and army bases. Sweden's commission Secretariat Chief, Tommy Akesson, gave information about this.
'Sweden is working on a plan to be ready with participation of the entire country. All the services are included when it comes to civil defence. These will include Health Services, refuge locations and also the Private industry. In a worst-case scenario if Sweden is attacked, how the entire country and the people will face it and what kind of preparedness should be there, will be decided,' Akesson explained the 'Total Deployment' plan.
During the cold war era, Sweden had prepared plans based on the 'Total Defence' concept. Under this plan, underground bunkers were constructed all over the country. These old bunkers will be renovated for use, under the 'Total Mobilisation' plan.
The US Department of State recently approved the supply of 'Patriot' missile system to Sweden. Accordingly, Sweden will be supplied four 'Patriot Air and Missile Defence Systems'. The agreement is worth $3.2 billion and includes radars, control stations, launching stations along with 300 missiles. This system is said to be able to easily target small to medium range missiles and drones.
A few years ago, an advanced Russian submarine was seen passing through Swedish waters. Thereafter, last year there was an incident of a Russian fighter jet flying dangerously close to a Swedish surveillance aircraft. Sweden has planned its 'Total Mobilisation' plan in view of the Russian aggression.

(Courtesy: www.newscast-pratyaksha.com)