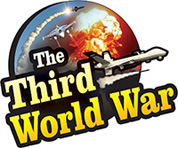 Beijing: The Chinese Air Force exercises in the 'South China Sea' and the 'Western Pacific', are nothing but a rehearsal for the forthcoming war,' announced the Chinese Air Force. A United States warship was patrolling near an artificial island created by China. China has given indications to retaliate against it. It is clear that these exercises are a part of China's retaliation.
A fleet of the 'Sukhoi Su-30', the 'Sukhoi Su-35' and the 'H-6K Bomber' of the Chinese Air Force participated in the military exercise. Apart from these, other fighter jets and helicopters from the Chinese Air Force also participated in the exercises conducted in the 'South China Sea' and 'Western Pacific'; and China has claimed this exercise to be the biggest air exercise in the last few months.
As per information given by the Chinese Air Force Spokesman 'Shen Jinke' on Sunday, there was a stress on air patrolling in 'South China Sea' and air-attack in the 'Western Pacific'. Prior to the 'Western Pacific' exercises, the Chinese fighter jets crossed the Japanese airspace over the islands located to its south in the 'Miyako Strait'.
Jinke announced, 'These exercises are a direct rehearsal and preparedness for a future war.' Similarly, 'More the exercises that China conducts farther away from its marine borders, more is the possibility of it winning a war. Also, China will be able to keep under control the crisis created by a war,' claimed the Chinese Air Force spokesman.
Jinke did not reveal the exact dates from which the Chinese Air Force exercises were started in both the marine regions. But it is being claimed that China has issued a warning to its adversaries by including the Sukhoi Su-35 fighter jets in these exercises. China had not included the Sukhoi Su-35 fighter jets purchased from Russia, in the previous exercises. These jets are used for wars located at a larger distance. It is said that China is preparing for a war in 'Western Pacific' which is located far away from its marine borders, by including these jets.
Meanwhile, a few month ago, Chinese fighter jets had made sorties in the Pacific Ocean.

(Courtesy: www.newscast-pratyaksha.com)